"Spontaneity seems to be the BK way!" is what I told my friend Daniela who's visiting from Cali. At least for me it is...Whether day or night, work or play I never quite know what to expect. Being freelance means jobs pop up when they do, often with little notice. And with "playtime" if I or one of my friends wake up wanting to do ______, or hear about something happening that night a text or call is made and that's that.
Gabriel also happens to be in town for work (Comicon! *Excited as I get to go with him and have a super cool Kid Robot badge* - yes I'm a dork.). And so we spontaneously sauntered around Williamsburg the other night after not getting into the MIA concert. All worked out though. We had more fun on the streets than I imagine we would have had at the concert. It was a smashing *cough*pumpkins*cough* good time!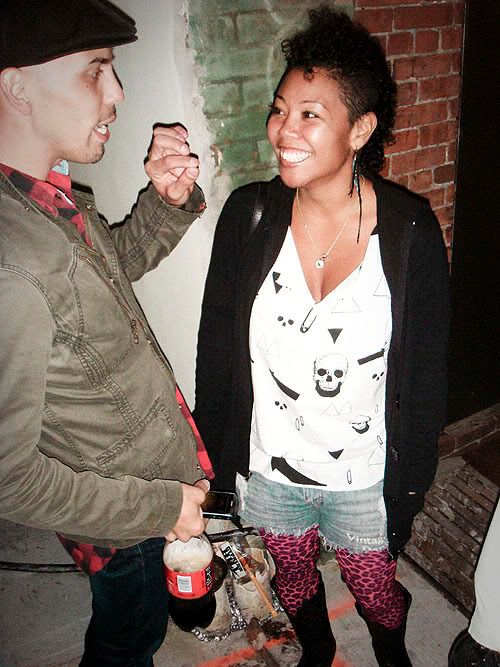 Gabe
& Kiku in line at Brooklyn Bowl. Love love LOVE her leggings/tights.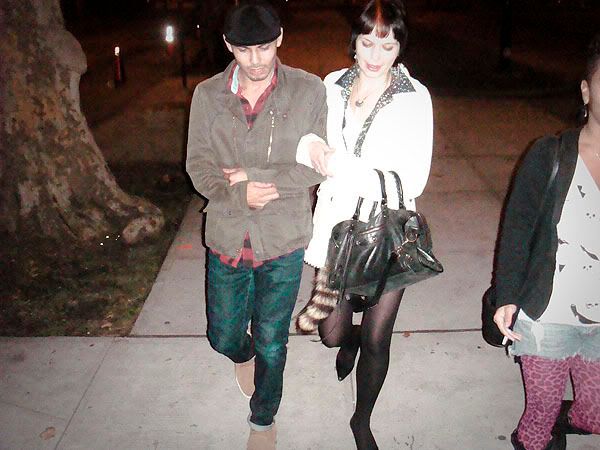 Fall is for sure here. Staying warm while we walked. (Gabe &
Laurel
with her raccoon tail. :D )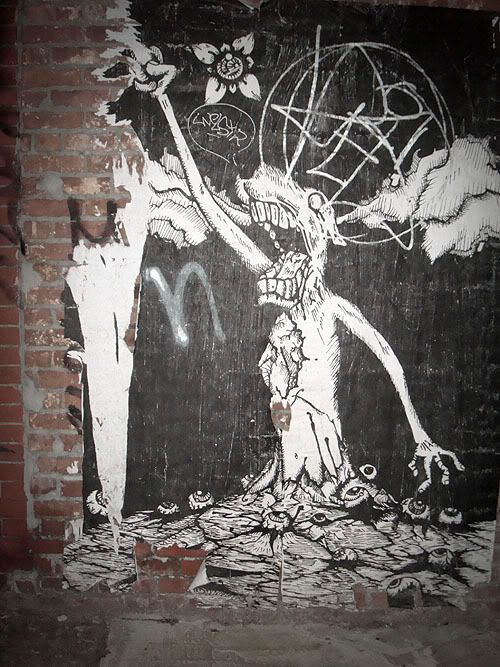 Art everywhere. Love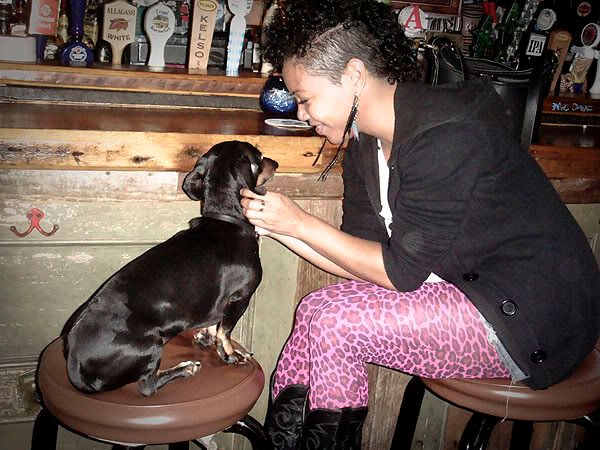 @ Lucky Dog...We somehow managed to miss that this was a dog bar, until we met Leroy the 7 year old Doxie who gave us kisses galore and made me miss my Monkey that much more.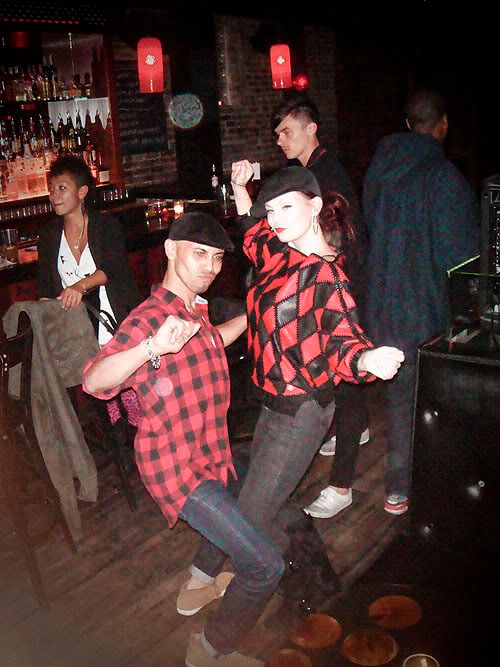 Pump, pump, pump, get it, get it...
We danced to 90's rock spiced with She Wants Revenge among a few "newer bands". Despite the fact that Gabe is staying with me, we did not plan this outfit similarity lol. @ Savalas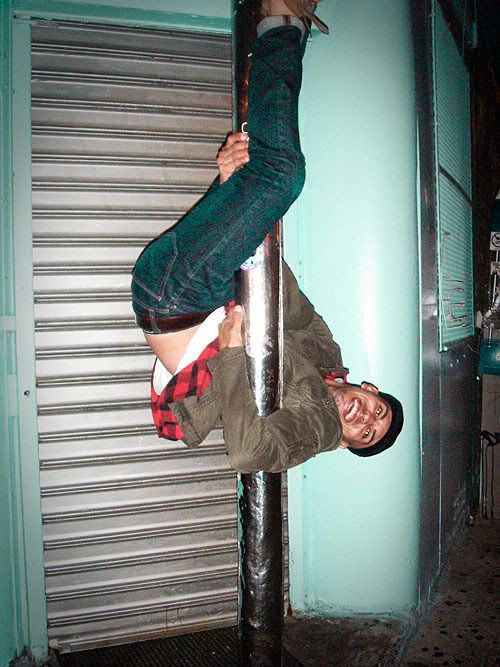 The boy has skills. ;) This, to smashing a pumpkin (literally) within a 3 minute time span.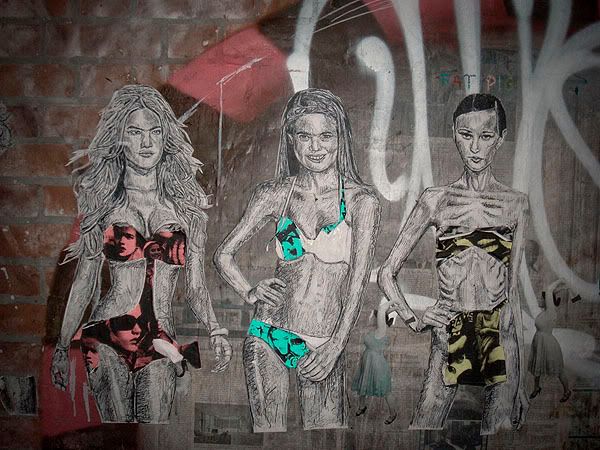 Art, art everywhere!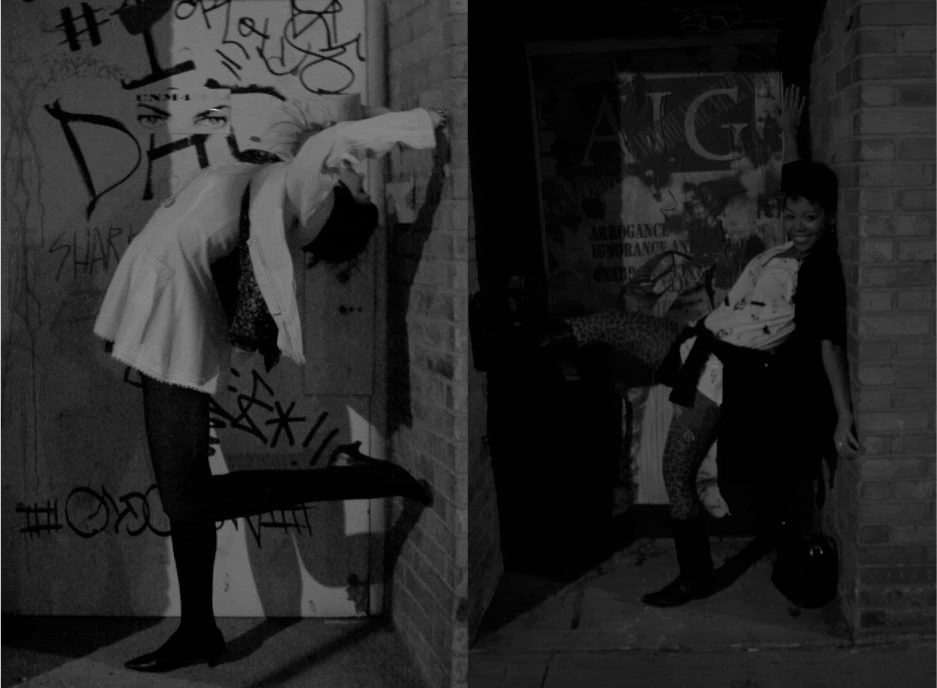 Laurel is responsible for these gems. En route to Glasslands, we happened upon these super cool doorways. Some of us, (myself being one of them) attempted Parkour and failed miserably. Thankfully, no one caught my faux pas on film. Though it would have been a funny video. ;)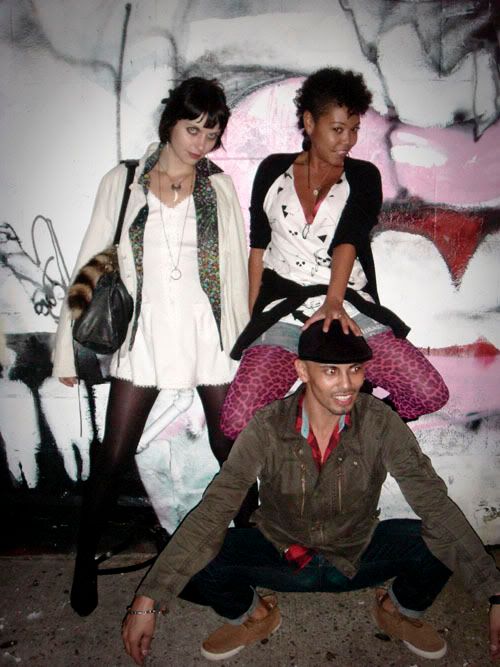 After dancing down the street to "Your Woman" (White Town), playing from Kiku's cell phone, we decided to have an impromptu group photoshoot.